After some unseasonably gross weather featuring freezing rain, slush, and wet snow (in other words, Ontario weather), we are soon back to our regular scheduled deep freeze here in the centre of Canada. Which is just the way I like it.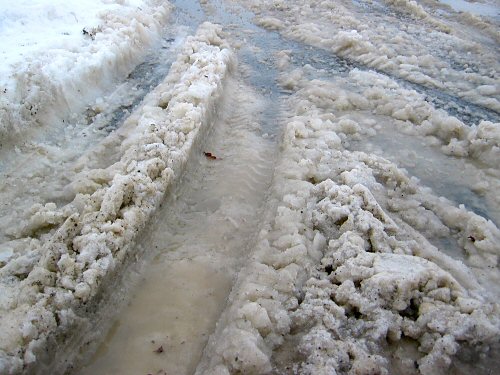 And there's no better time than the dead of winter for you to enjoy some Canadian footie stories that will be several days old by the time you get around to reading them!

Harmse to Houston, Bernier to follow?
It's pretty typical behaviour of the type of person that follows Canadian soccer closely to get excited about the various and sundry transfer rumours that pop up at this time of year involving Canadian national teamers swapping European clubs.
However, the only stories with any legs involve Canadians moving to Houston of the MLS. The first move is confirmed. Card-machine and former TFC player
Kevin Harmse
(9 caps)
signed with Houston
after spending the second half of the 2009 season injured with Chivas USA.
The Dynamo have lost midfielders Ricardo Clark and Stuart Holden to European sides, so they're looking to shore up that department. Perhaps thinking along these lines, there are rumours that 30-year old
Patrice Bernier
(43 caps, 2 goals for Canada), currently with
FC Nordsjaelland
of Denmark, could be set to join Harmse, as well as
Andre Hainault
and
Pat Onstad
with the Dynamo.
I have only been able to trace the Bernier rumour as far as a goal.com piece
published Friday by Kyle McCarthy
:
Replacing its creative presence in central midfield may be the next move after Houston COO Chris Canetti told the Houston Chronicle that he expects Stuart Holden will join Bolton. Dynamo coach Dominic Kinnear can shift the versatile Geoff Cameron into midfield to help address the void, but Cameron can't play both spots. A pair of Canadians – the recently-linked Patrice Bernier and the recently-acquired Kevin Harmse – might help to provide some depth, but Houston will likely have to make a more significant move to add some attacking thrust in midfield.
No news of a Bernier transfer yet from the other side of the pond: he featured Saturday in two exhibition matches for the club against Swedish side Halmstad: starting and scoring for a Nordsjaelland 'B' team against a Halmstad reserve group, and then coming on as a sub in the 'A' match.
While we're on the topic of Bernier,
his latest column for SRC Sports
is worth a read. He touches on Haiti (still has relatives on the island, and has been in contact with the Haitian football federation about supplying some equipment), the tragedy involving the Togo squad in Angola (South Africa's not Angola), and the opportunity that South Africa has to show itself well as host of the World Cup.
Old man Onstad and three youngsters bolster Canada roster
When
I listed Canada's roster
last week for next Sunday's friendly with Jamaica, I mentioned that Canada would likely be calling an extra goalkeeper to join
David Monsalve
at the training camp.
The CSA did one better
by calling two 'keepers
.
Michal Misiewicz
, along forward with
Randy Edwini-Bonsu
and midfielder
Derek Gaudet
, were asked to stick around after their U23 training camp wrapped up, while
Pat Onstad
, who had been serving as goaltending coach for the U23s, has been invited to join the team for the Jamaica match.
Adrian Serioux
, who was originally part of the plans, didn't make the trip because of a serious elbow injury.
U20 women qualify for semi-final
No surprise here, but Canada's U20 women's team earned the maximum 9 points in a group with Cuba, Costa Rica, and Guatemala, to earn a spot in the semi-finals of the CONCACAF qualifiers for the U20 WWC. Likely opponent in Thursday's semi is Mexico.
You can watch the matches
at the CONCACAF website
.
Pro soccer in Winnipeg?
Sort of. I'm not sure if the players are being paid, and it's a pretty serious concession on my part to allow that indoor soccer is actually soccer, but the Winnipeg entry in the
Canadian Major Indoor Soccer League
. has started play. The
Winnipeg Alliance
have a 1-3 record currently, with matches remaining in February and March. Home base is a far-flung indoor soccer centre, and I have no interest in going there, but there is a doubleheader scheduled for MTS Centre downtown that I may check out if my schedule allows.
Canada - Jamaica pump up video
Footage of the last time these teams played (hint: it ended well!)
And, just because . . .


Is there anybody under the age of 40 who thinks that Jay Leno has ever been funny?